What is VECMAP?
In short, VECMAP is a one-stop-shop for data collection and risk mapping that bridges the gap between research and decision making, converts data into information and hereby reduces the burden of control measures on the environment. With VECMAP, Avia-GIS developed a unique software package that allows to achieve risk mapping, from start to finish. The aim of VECMAP is to reduce the cost of fieldwork whilst ensuring maximal data quality standards. Via the platform the user is able to organise data, plan field work, and model spatial risk maps. These model spatial risk maps aren't the end of the project, but brand new starting points to build upon. Every model will allow users to gain new insights, adapt the necessary surveillance strategies and improve the management of the issue that's being studied.
Interested to know what VECMAP can do for your organisation?
You can look at the VECMAP modelling workflow as a circular process. Firstly, data gets gathered or is available from previous work. Following, these data are analysed and prepared for modelling. Once the data are modelled, those models get refined and ensemble models are constructed. These models offer new insights to improve surveillance and management of the problem under study. Additional data are gathered and… the whole process starts over.
Move your pointer over the different aspects of the scheme below for more information.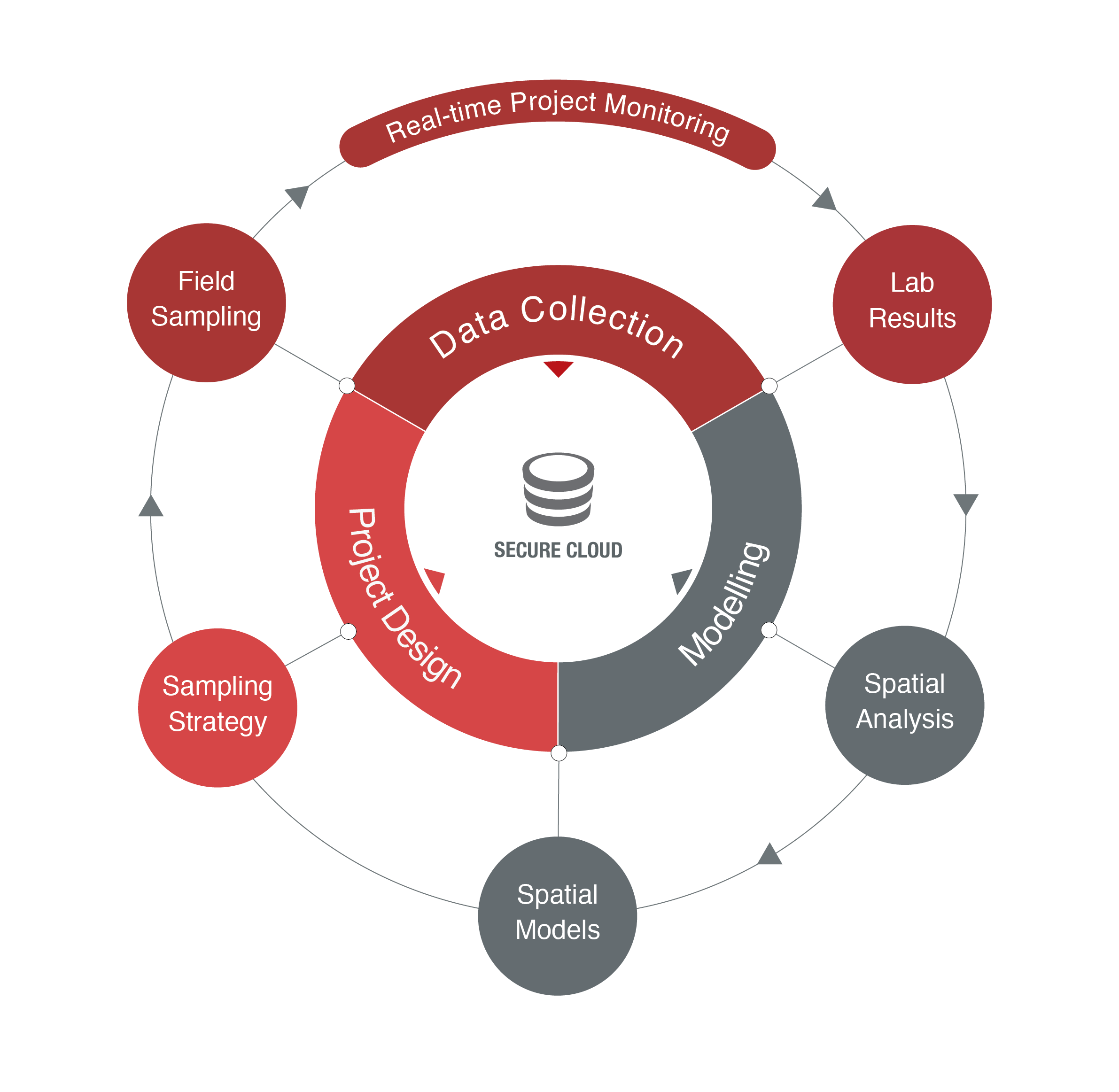 More resources are available for what really matters:
Quality research with quality data!
VECMAP Features
The system components that drive VECMAP are shown below.
By moving your pointer over the three components below more information is provided.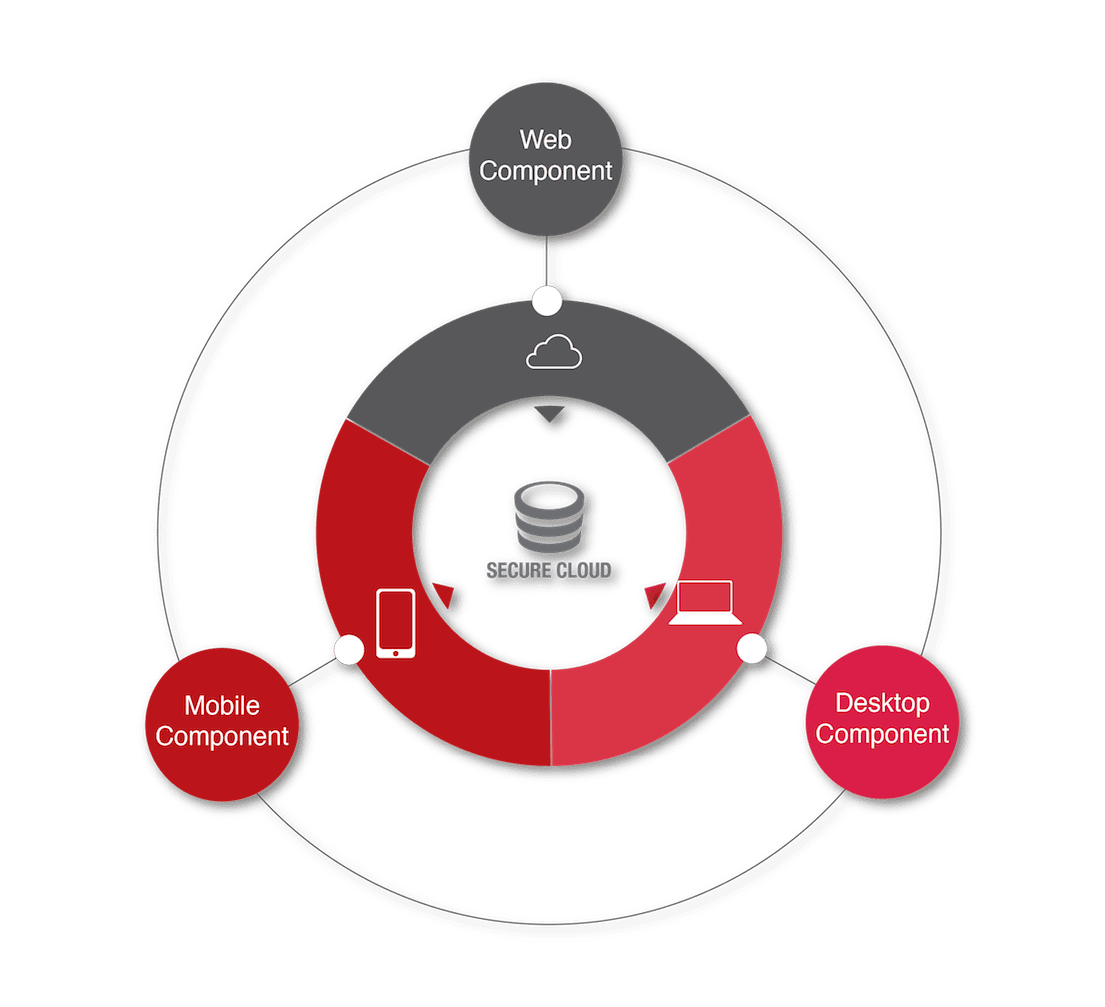 Non Linear Discriminant Analysis functions within VECMAP are © Oxford University Innovation Ltd, Oxford, UK used under license.
VECMAP Webinars
The VECMAP Webinar Series delves deeper into the rich features for spatial analysis and modelling in VECMAP. We hope that this will facilitate the sharing of knowledge so you can push the boundaries of your research and practice.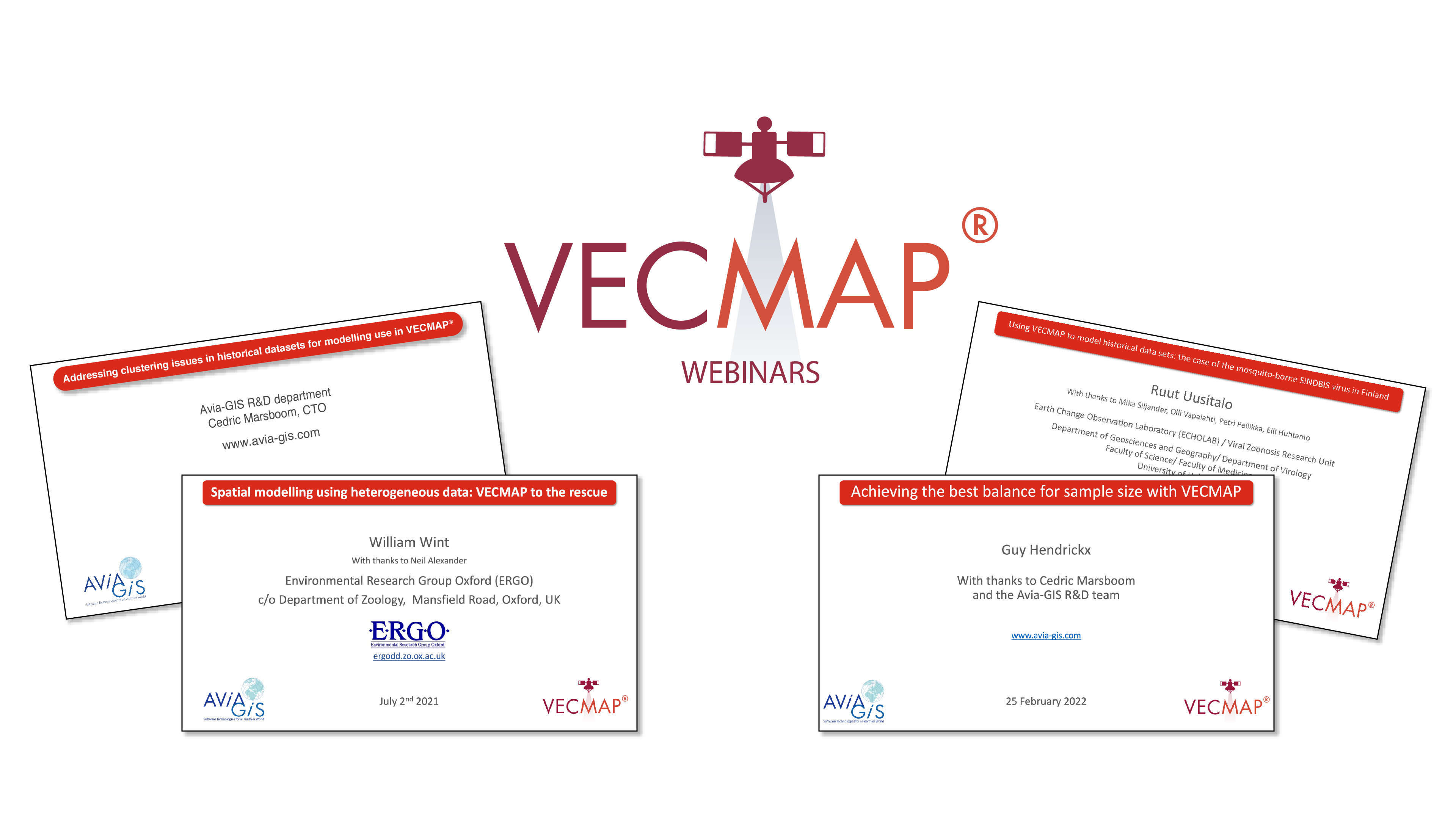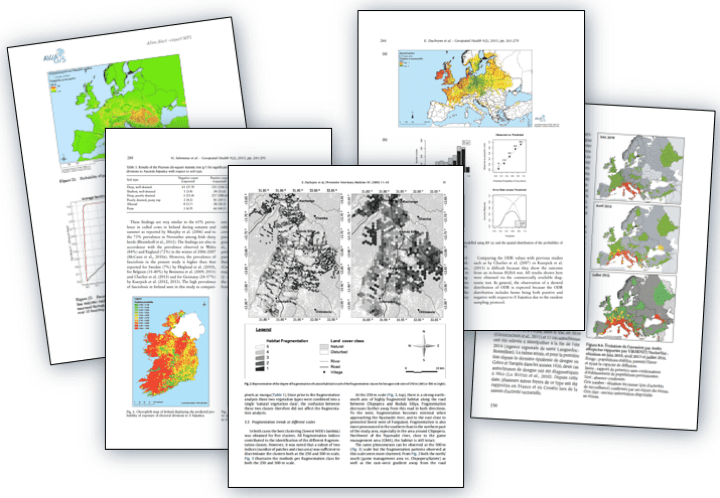 VECMAP Citations
VECMAP has proven its added value several times in scientific projects. You can find the references here where you can find more information.